Micross
Quickly harvest osteogenic autogenous bone
Minimally invasive procedure - tunnel technique
Ultra-sharp 160 degree cutting blade allows autogenous bone collection from any bony surface
Manually harvest autogenous bone preserving cell vitality
Ergonomic design
Disposable
0.25 cc collection chamber
**Bone Scraper Bulk Discount: Buy 5 Get 1 Free**
(A total of 6 boxes must be in your cart to get 1 free)
PLUS: Free 2nd day shipping on all online orders $250+ (a $15 Value)
AVAILABLE IN THE US ONLY. NOT AVAILABLE TO SHIP TO CANADA.

Select Product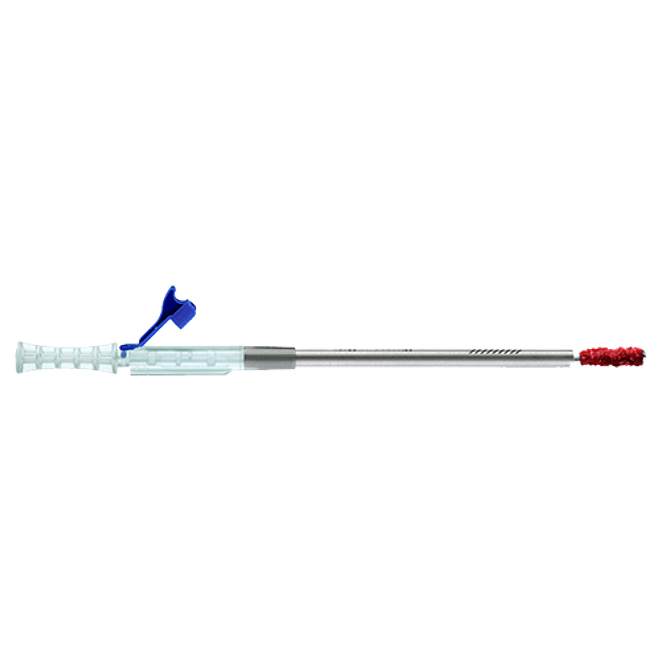 Micross
Please sign up or log in to see prices and add products to your cart
More Information
The Micross cortical bone collector is a unique bone scraper that allows clinicians the ability to harvest autogenous bone in narrow, hard-to-reach areas near the defect. Because the external diameter of the Micross is only 5 mm, bone can be harvested without raising a flap by using a tunnel technique. The unique micro-blade makes harvesting cortical bone from a variety of bony surfaces in hard-to-reach areas quick and efficient.

The autogenous bone harvested by the Micross is directly collected in the device's 0.25 cc chamber. The graft is harvested with coagulated blood, which gives it biological plasticity shortly after collection. This causes the graft to be extremely easy to handle and mold. The Micross is a sterile disposable device that provides clinicians with a unique solution to harvesting autogenous bone with a flapless procedure.
Published Studies
Intra-oral bone harvesting: two methods compared using histological and histomorphometric assessments. Bacci C, Lucchiari N, Valente M, Della Barbera M, Frigo AC, Berengo M.
Clin Oral Impl. Res. 2011 Jun;22(6):600-5
Effect of Autogenous Cortical Bone Particulate in Conjunction With Enamel Matrix Derivative in the Treatment of Periodontal Intraosseous Defects. Guida L, Annunziata M, Belardo S, Farina R, Scabbia A, Trombelli L.

Published Case Series
Autogenous bone graft in conjunction with enamel matrix derivative in the treatment of deep periodontal intra-osseous defects: a report of 13 consecutively treated patients. Trombelli L, Annunziata M, Belardo S, Farina R, Scabbia A, Guida L.