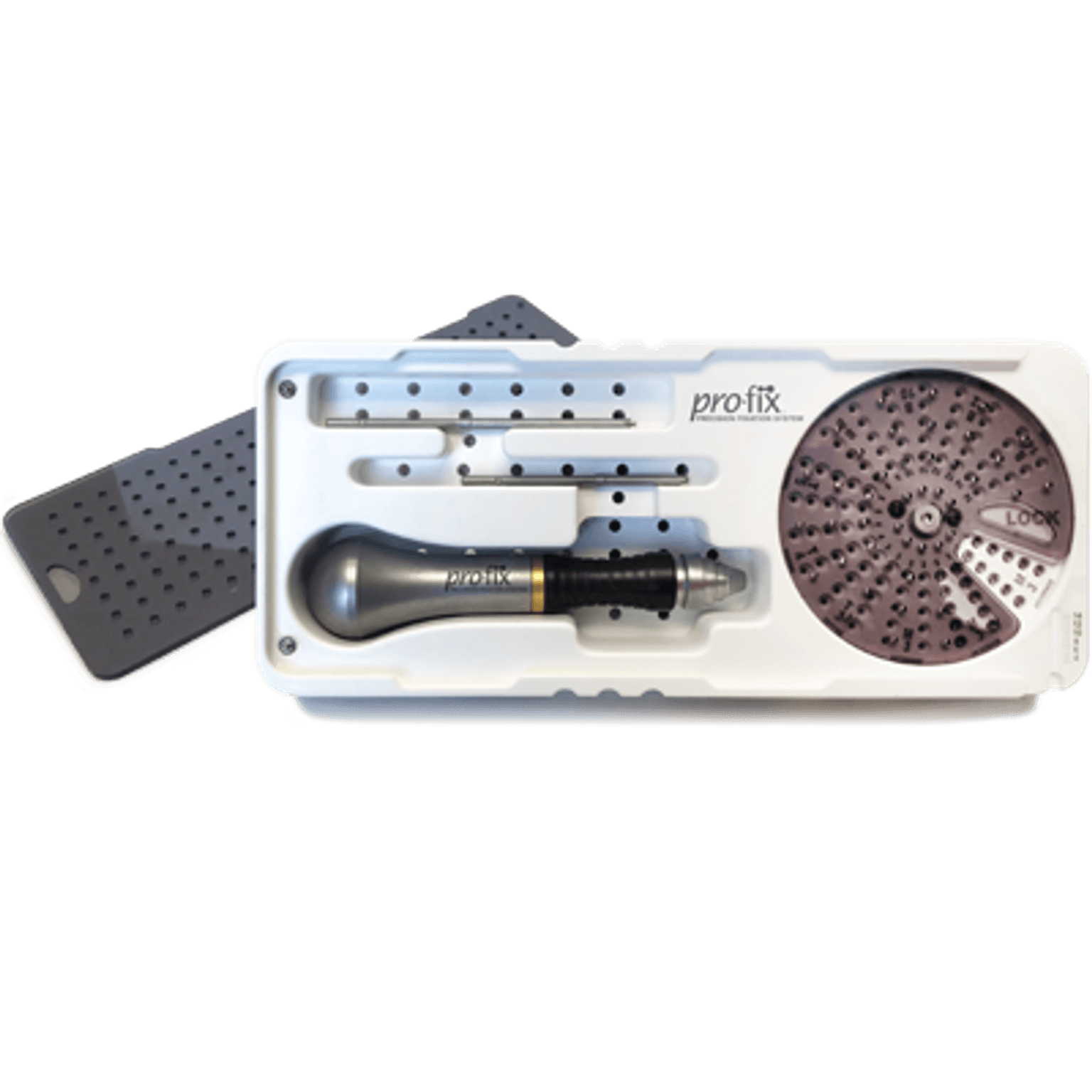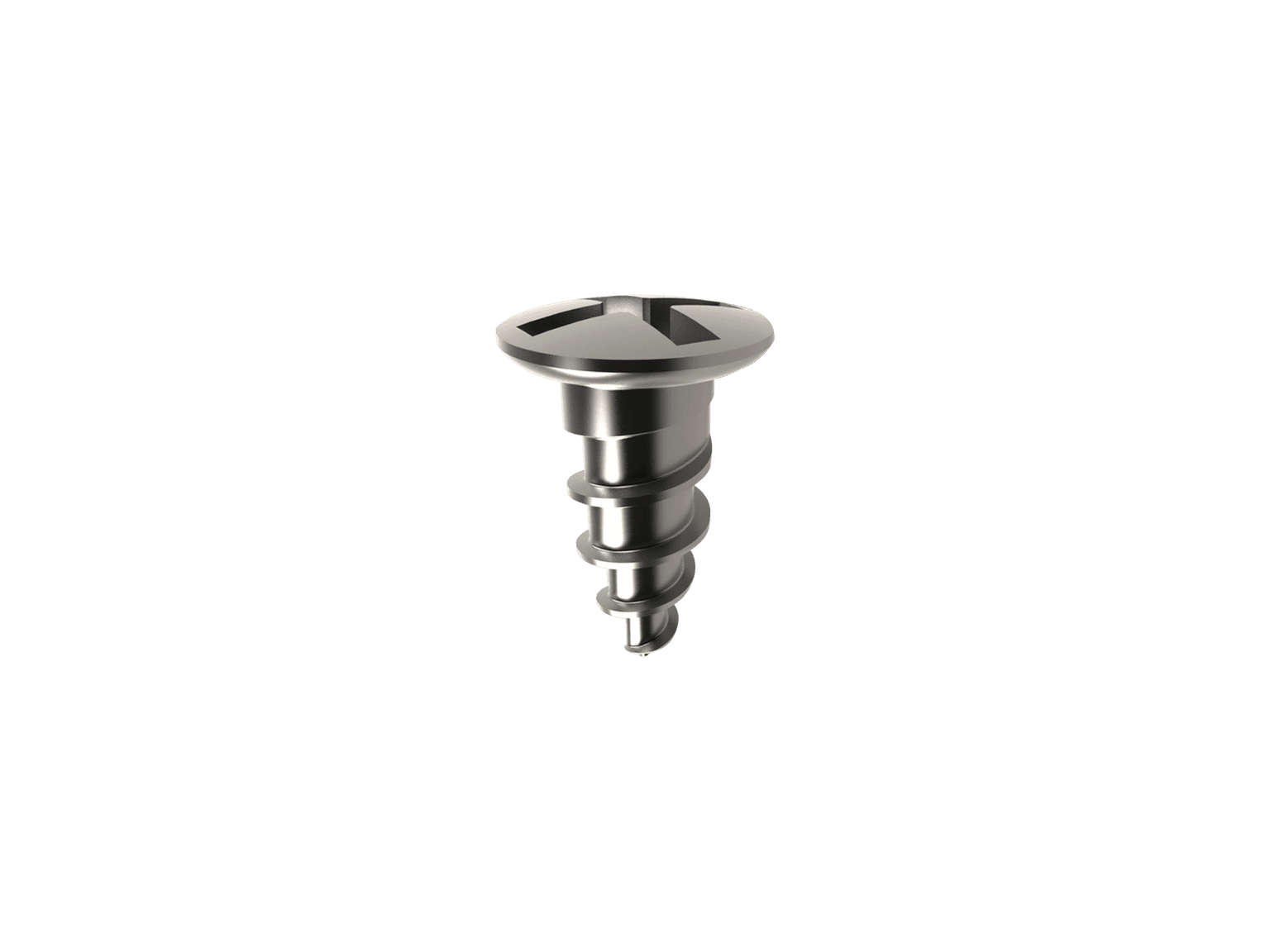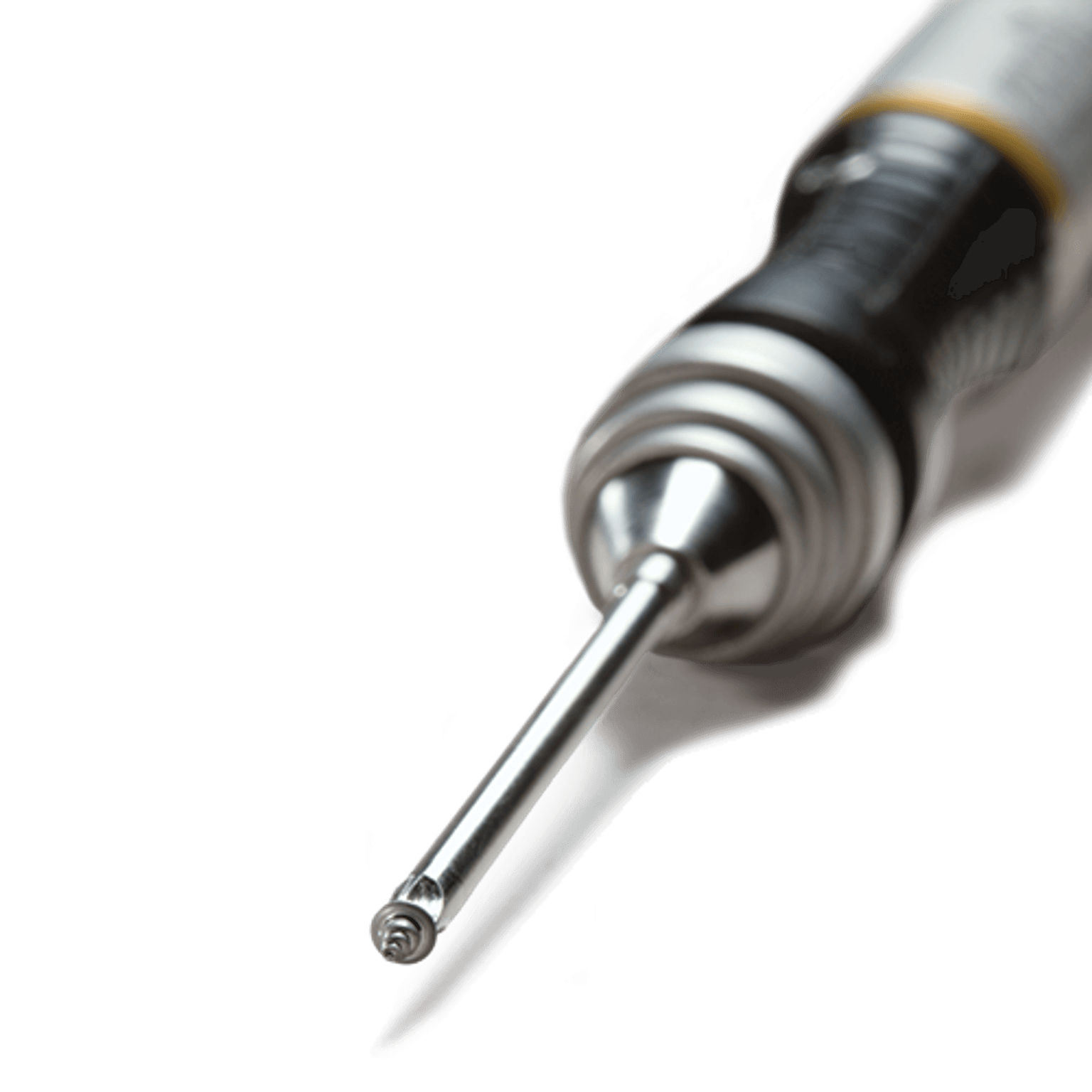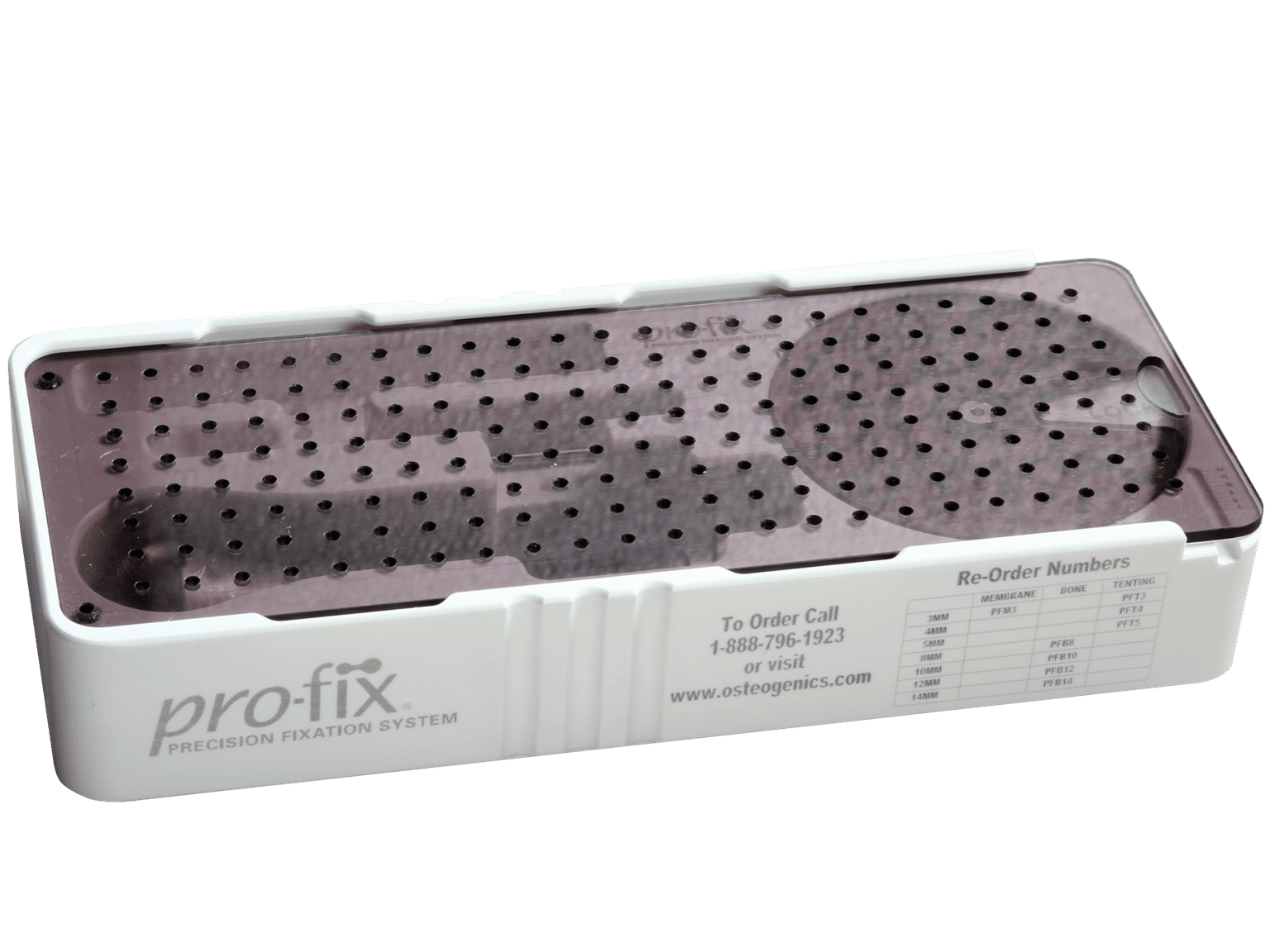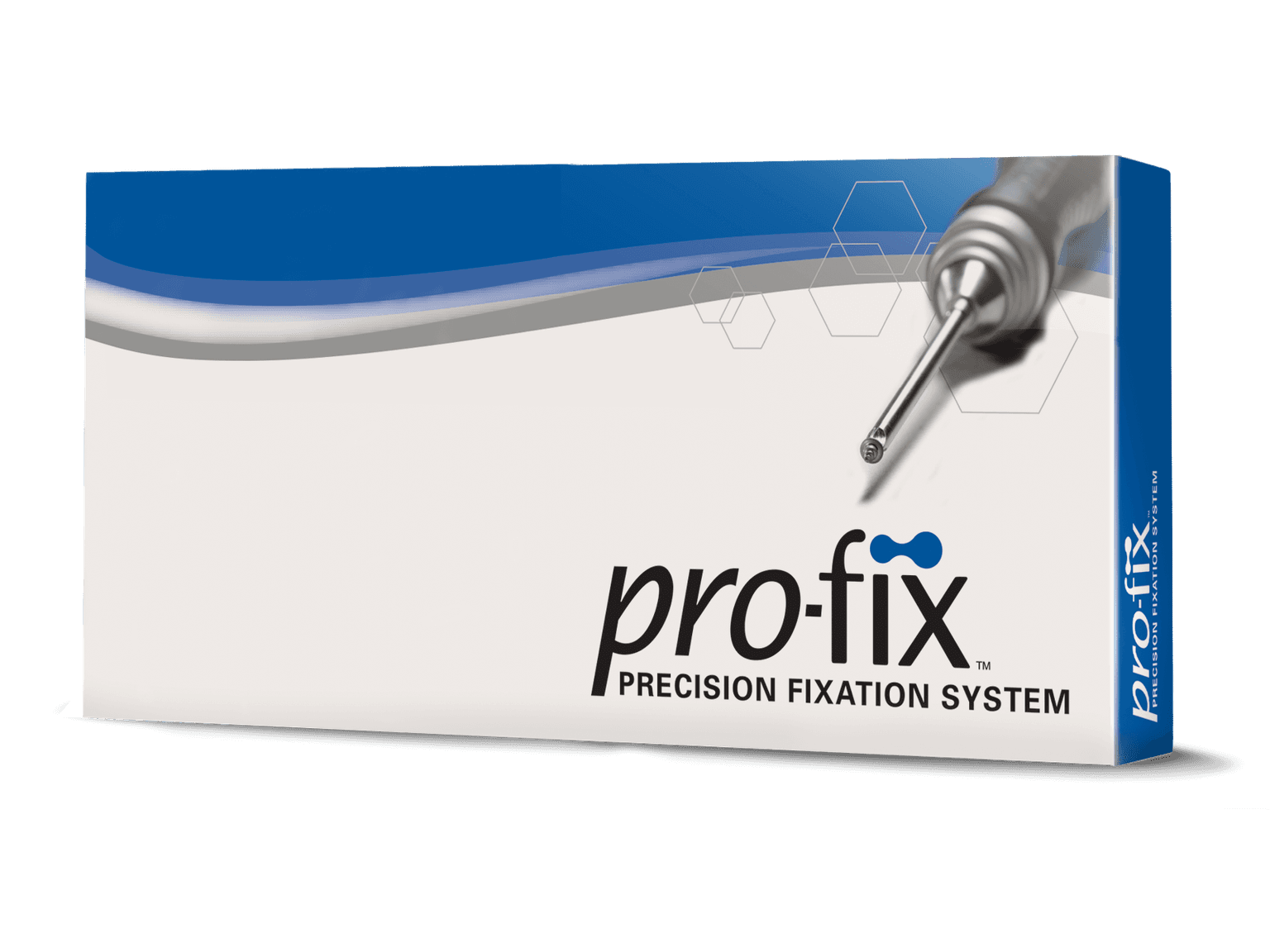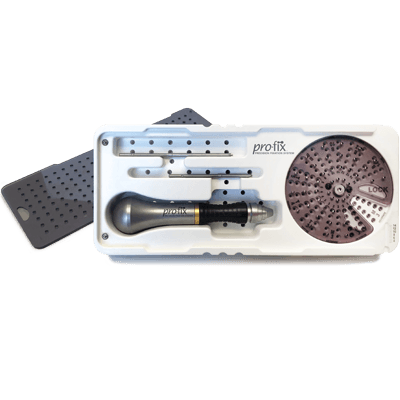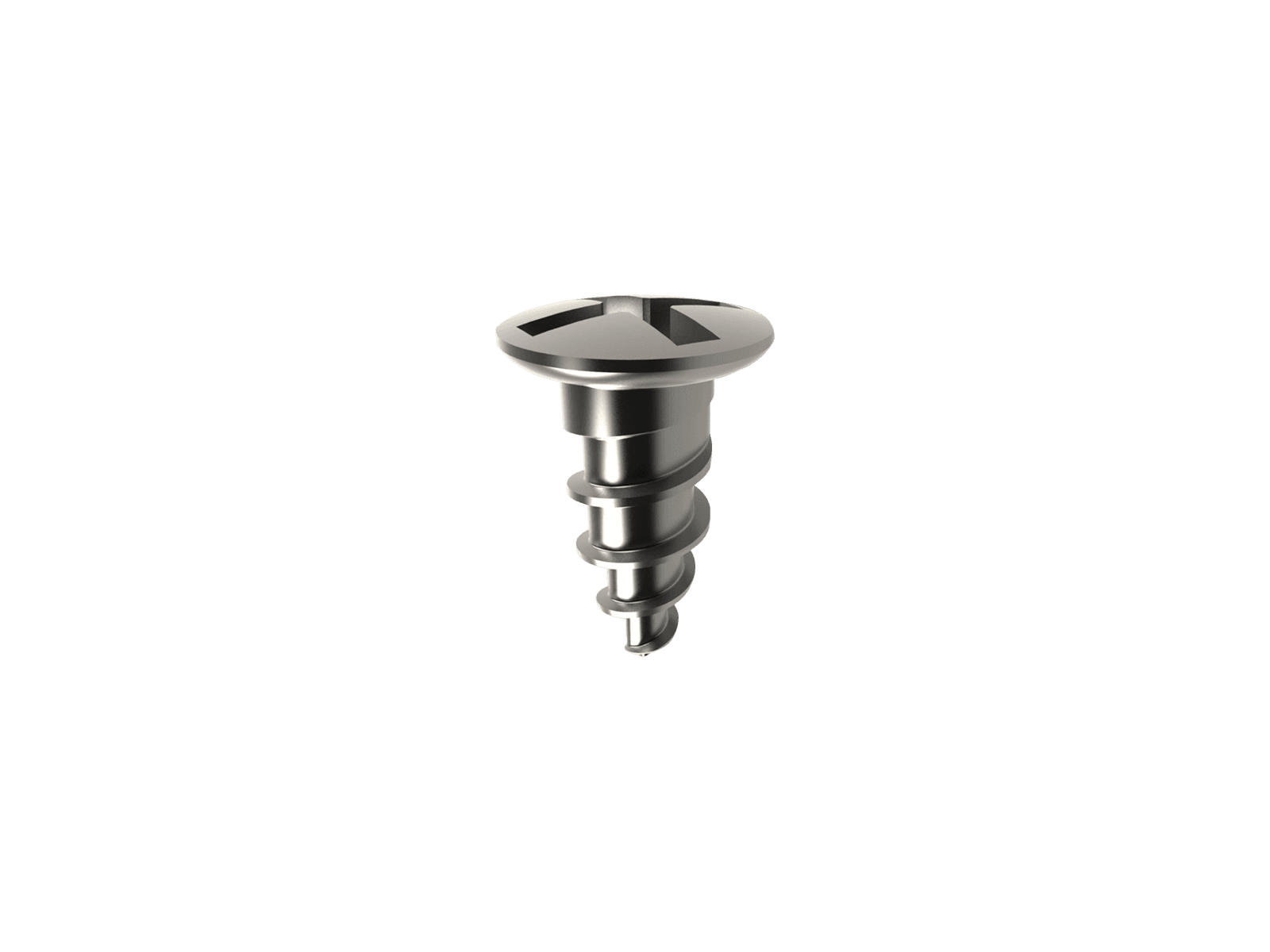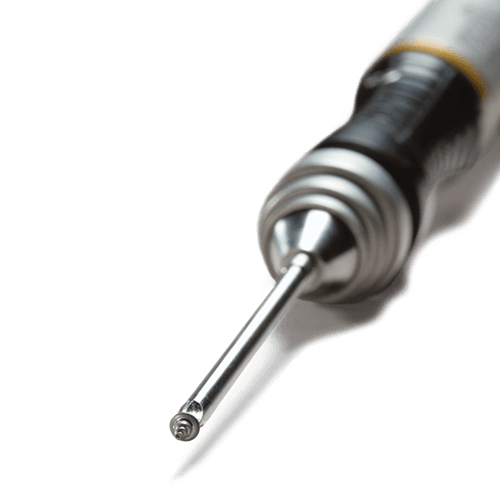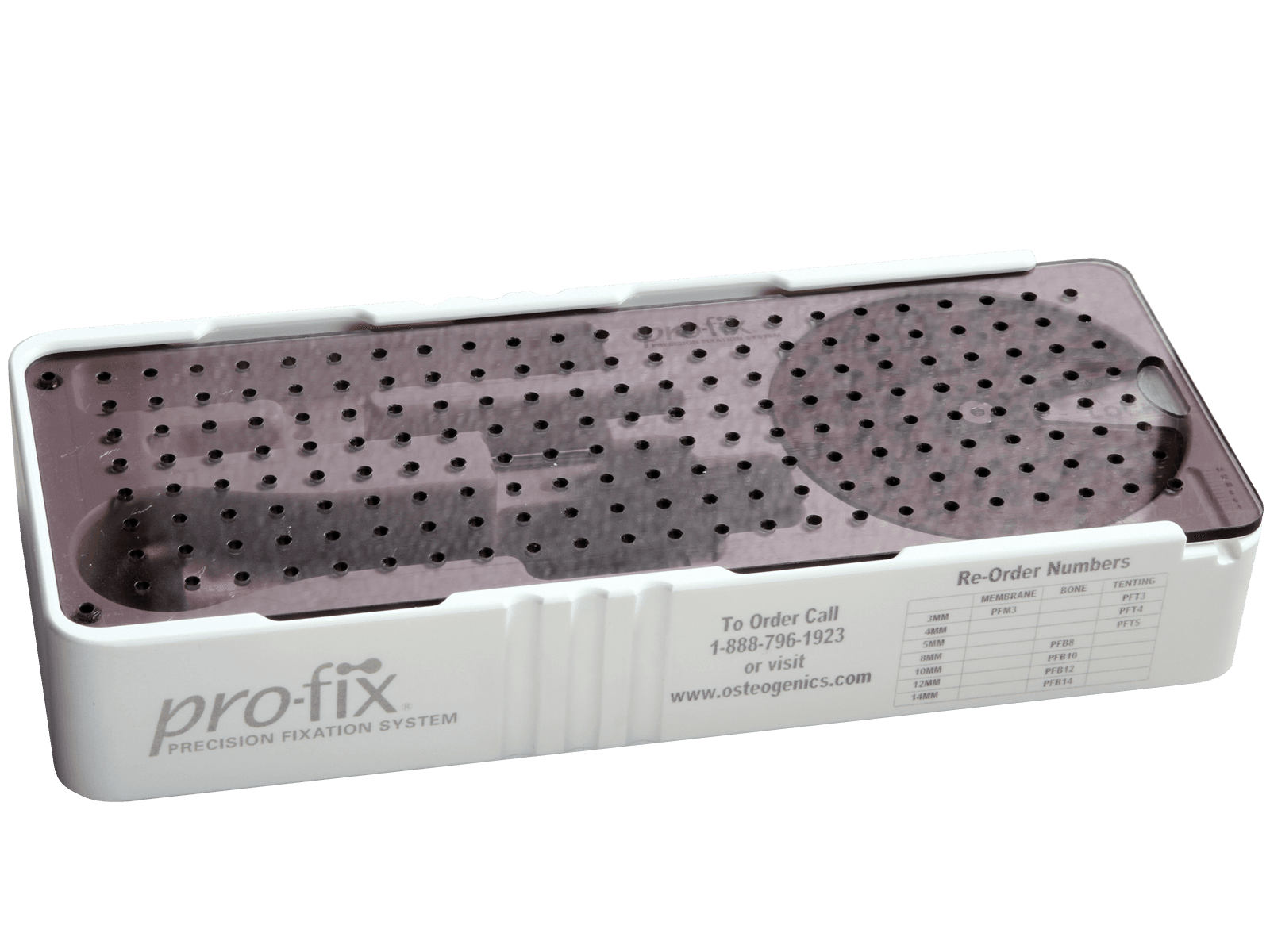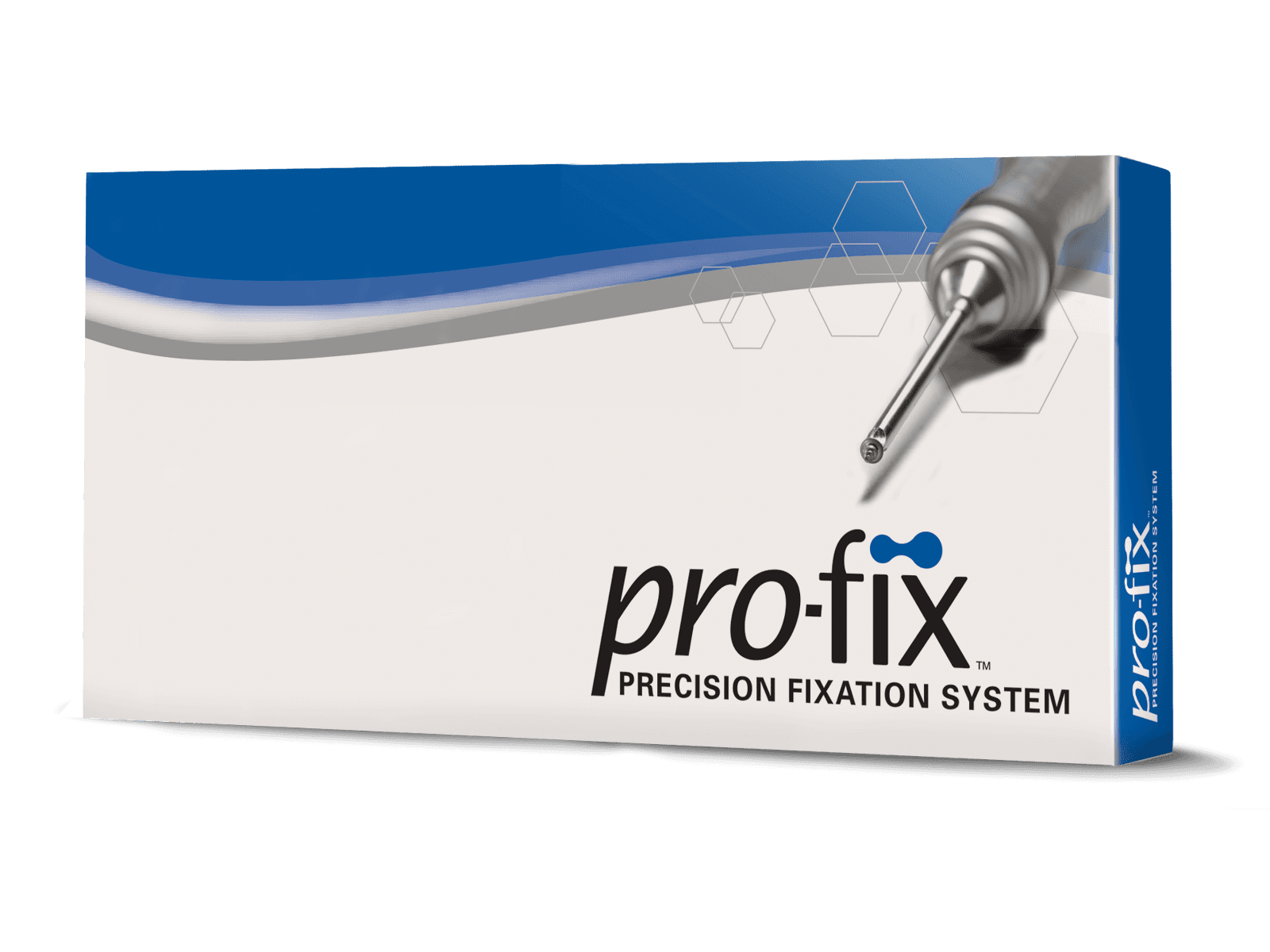 Pro-fix™ Precision Fixation System - Membrane Fixation
Locking-taper, cruciform drive system provides for easy pickup and safe transport of screws to the surgical site
1.5 mm x 3.0 mm screw size is designed specifically for securing membranes and mesh

The self-drilling design of each screw allows penetration through cortical bone without the use of a mallet or the need for drilling pilot holes

Autoclavable tray conveniently stores and organizes all fixation kit components
Screw organizer dial is designed and labeled in a way that allows easy organization of up to 100 self-drilling membrane fixation screws, self-drilling tenting screws, and self-tapping bone fixation screws
Select Product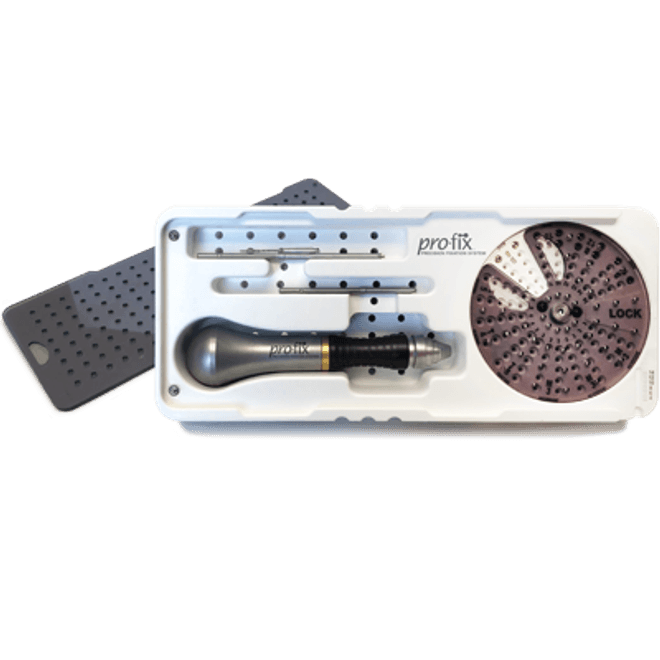 Membrane Fixation Kit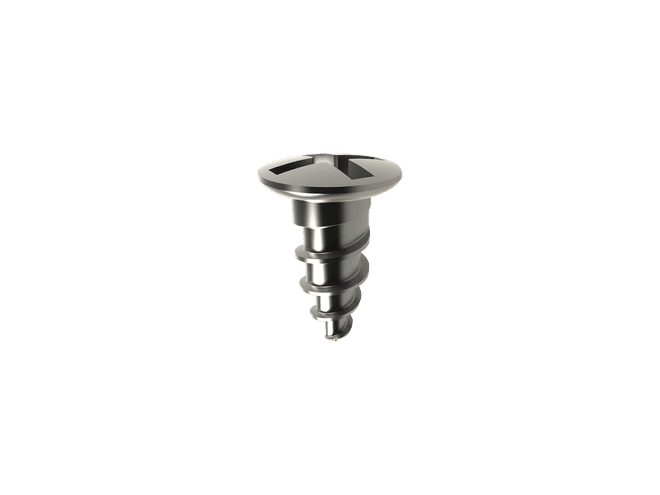 Membrane Fixation Screws
Please sign up or log in to see prices and add products to your cart
More Information
The Pro-fix™ Precision Fixation System is manufactured to precise tolerances to ensure easy pick-up of screws, stable transfer to the surgical site, and quick engagement in cortical bone.
An autoclavable storage tray is cleverly designed to store not only fixation instruments, but also a variety of membrane fixation, bone fixation, and tenting screws needed in dental bone grafting. Up to 100 fixation screws – including bone fixation, membrane fixation, and tenting – are stored in a built-in screw organizer dial designed and labeled for easy identification, easy storage, and simple re-ordering. All components are labeled, organized, stored, and sterilized together to simplify things for the surgeon and surgical team.

The Pro-fix™ Membrane Fixation Kit includes all the instruments needed to begin placing membrane fixation screws (storage tray with dial, driver handle, and driver blades), along with (20) 1.5 mm x 3.0 mm self-drilling membrane fixation screws. Additional membrane fixation, bone fixation, and tenting screws may be added to the membrane fixation kit separately.
Published Studies
Published Case Series