The Art of Detailing: The Philosophy Behind Excellence by Dr. Rafi Romano
Author: Rafi Romano
From the publisher:
The path to exceptional clinical results and patient satisfaction begins with a solid philosophical foundation. This multicontributed book brings together representative cases from respected clinicians around the world to illustrate the philosophies that must guide sound treatment decisions. The book is organized by the broad topics of careful patient evaluation and diagnosis, interdisciplinary treatment planning, and minimally invasive and patient-centered treatment, with each chapter presenting the specific philosophy underlying one or more cases treated by the author. For each case, the author shares special challenges that were faced and a retrospective evaluation that highlights aspects of treatment that could be improved given new knowledge and insight. The clinical cases are presented with full-color images showing treatment from planning to result with accompanying text that details nuances of the case that bring it into full clinical focus. An elegant and thoughtful volume sure to fascinate and inspire the reader.
From Osteogenics:
Chapter 6, titled "Comprehensive Implant and Restorative Treatment Using a Novel Guided Bone Regeneration Approach: Open Barrier Membrane Technique", is written by Dr. Eiji Funakoshi. He introduces a less invasive open barrier membrane technique (using dPTFE) for guided bone regeneration based on his 10+ years of experience using the technique. The concept is illustrated with case examples.

**FREE Ground Shipping on all Surgical Textbook Purchases**
(Use Discount Code FREESHIP at checkout)
Select Product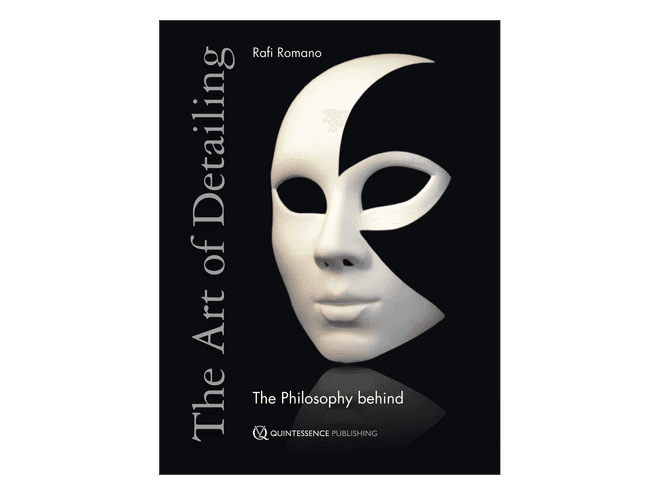 The Art of Detailing: The Philosophy Behind Excellence
Please sign up or log in to see prices and add products to your cart
More Information
The textbooks offered by Osteogenics Biomedical are written by authors with vast experience in the fields of bone grafting and implantology and contain content specific to the use of, but not limited to, Osteogenics' products.
Published Studies
Published Case Series
Posters
Unpublished Case Reports