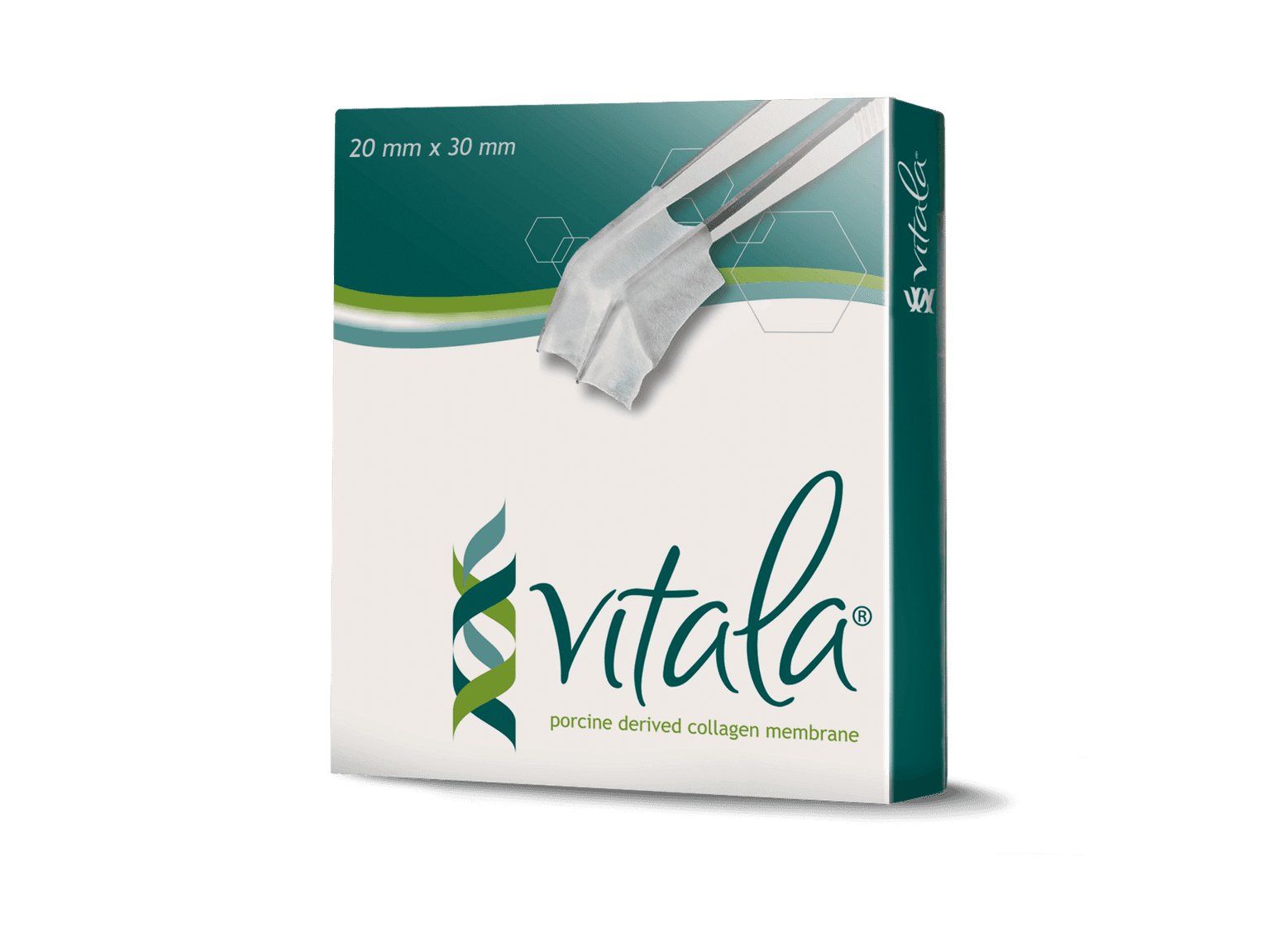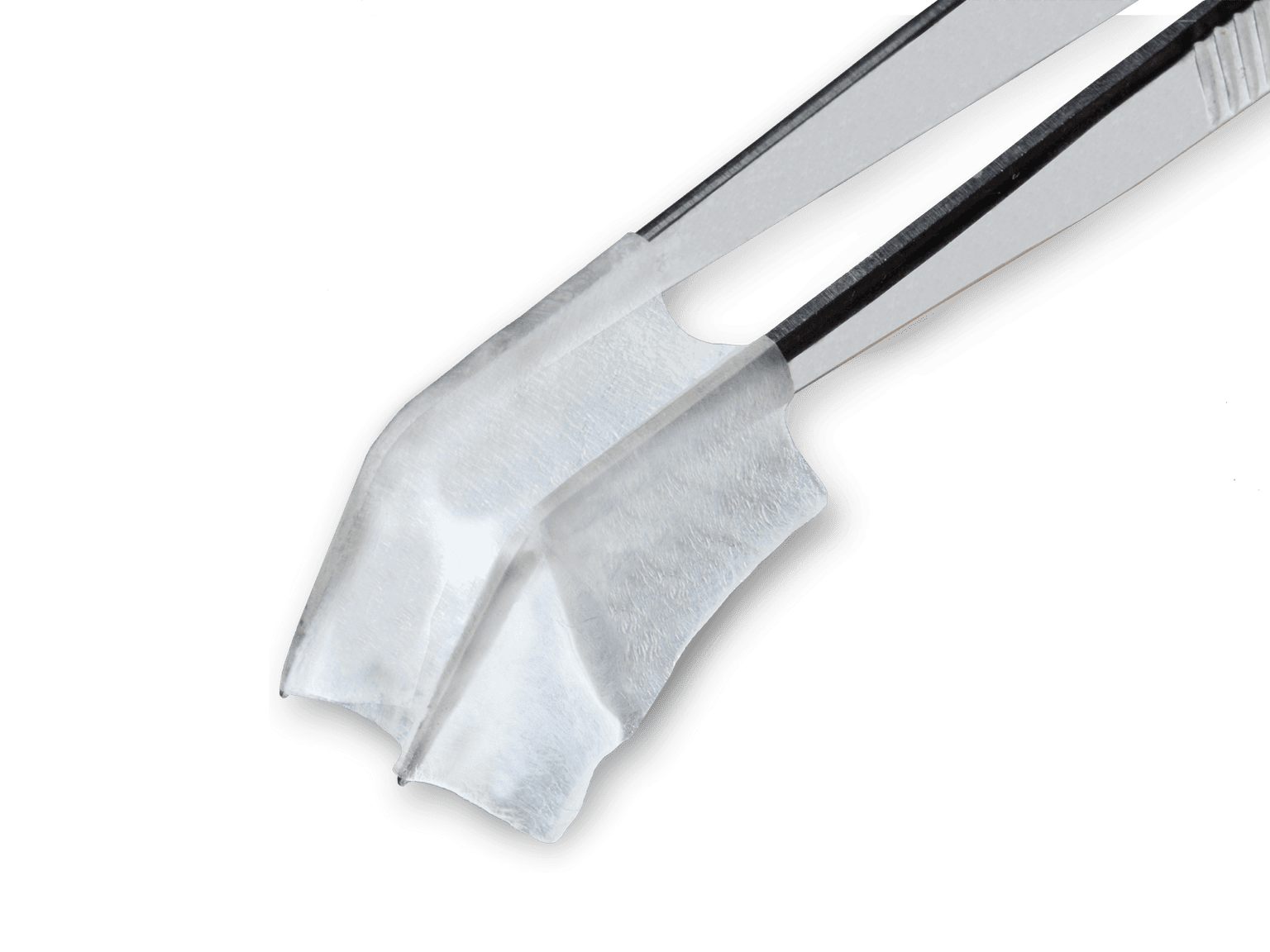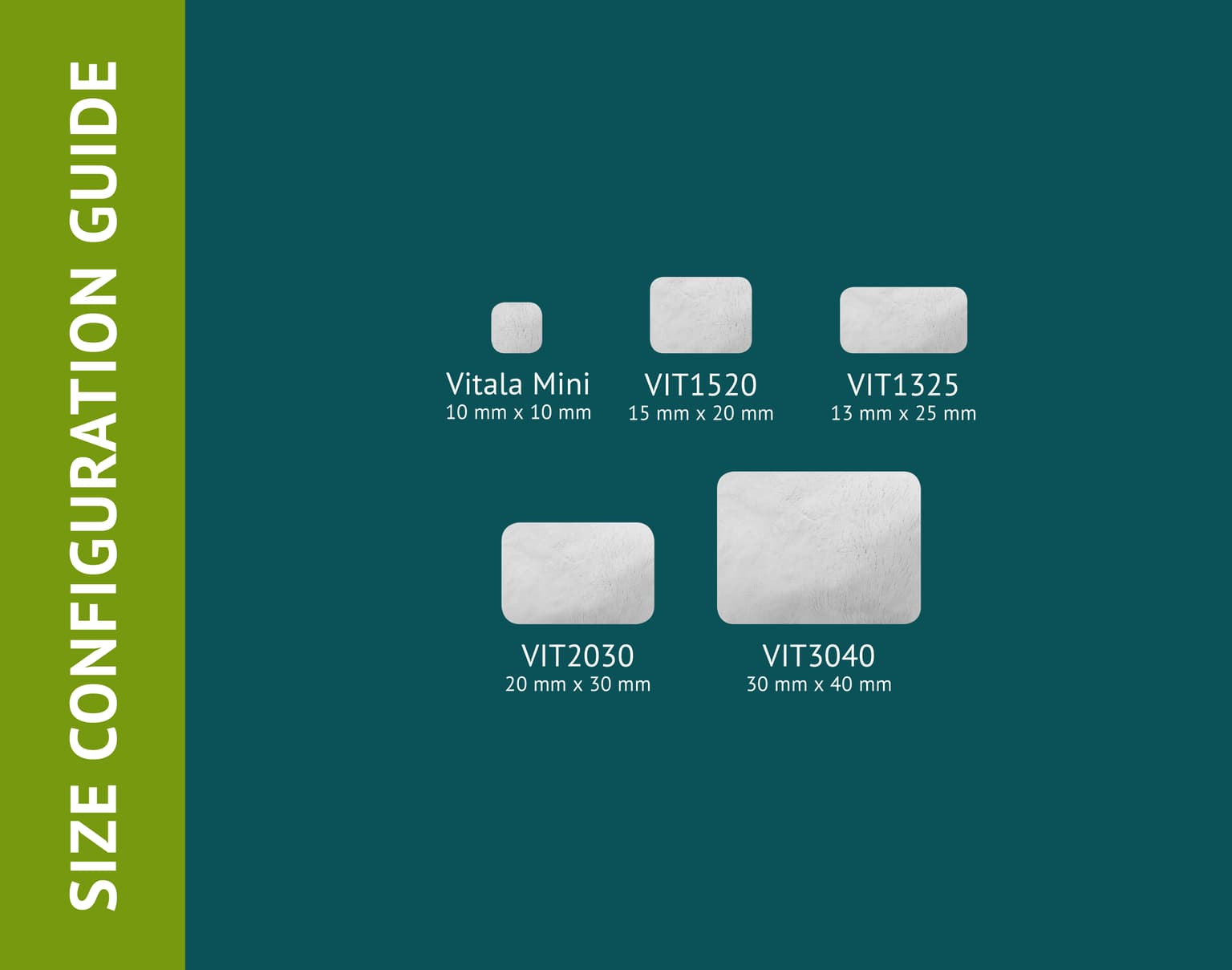 See Configuration Guide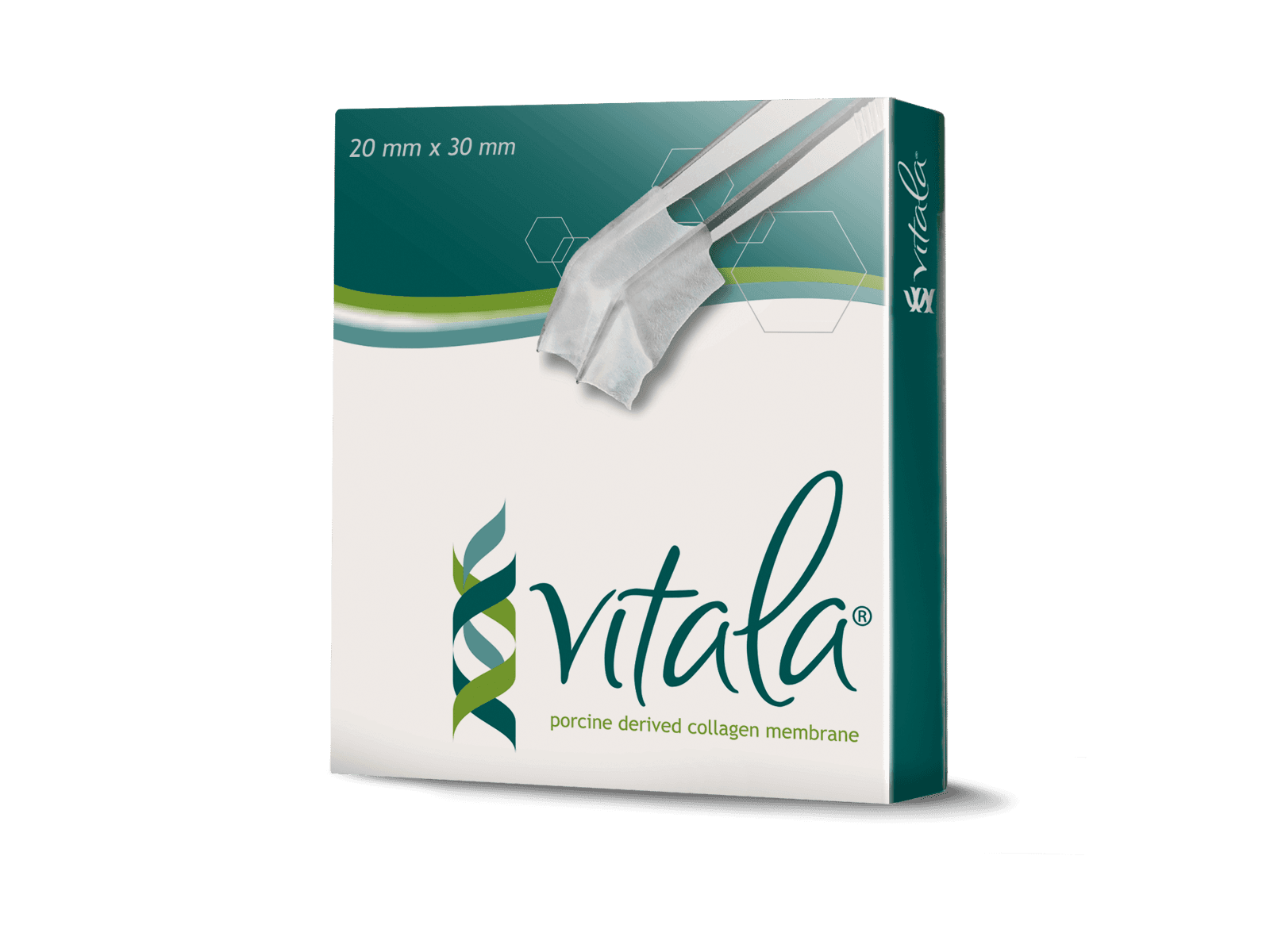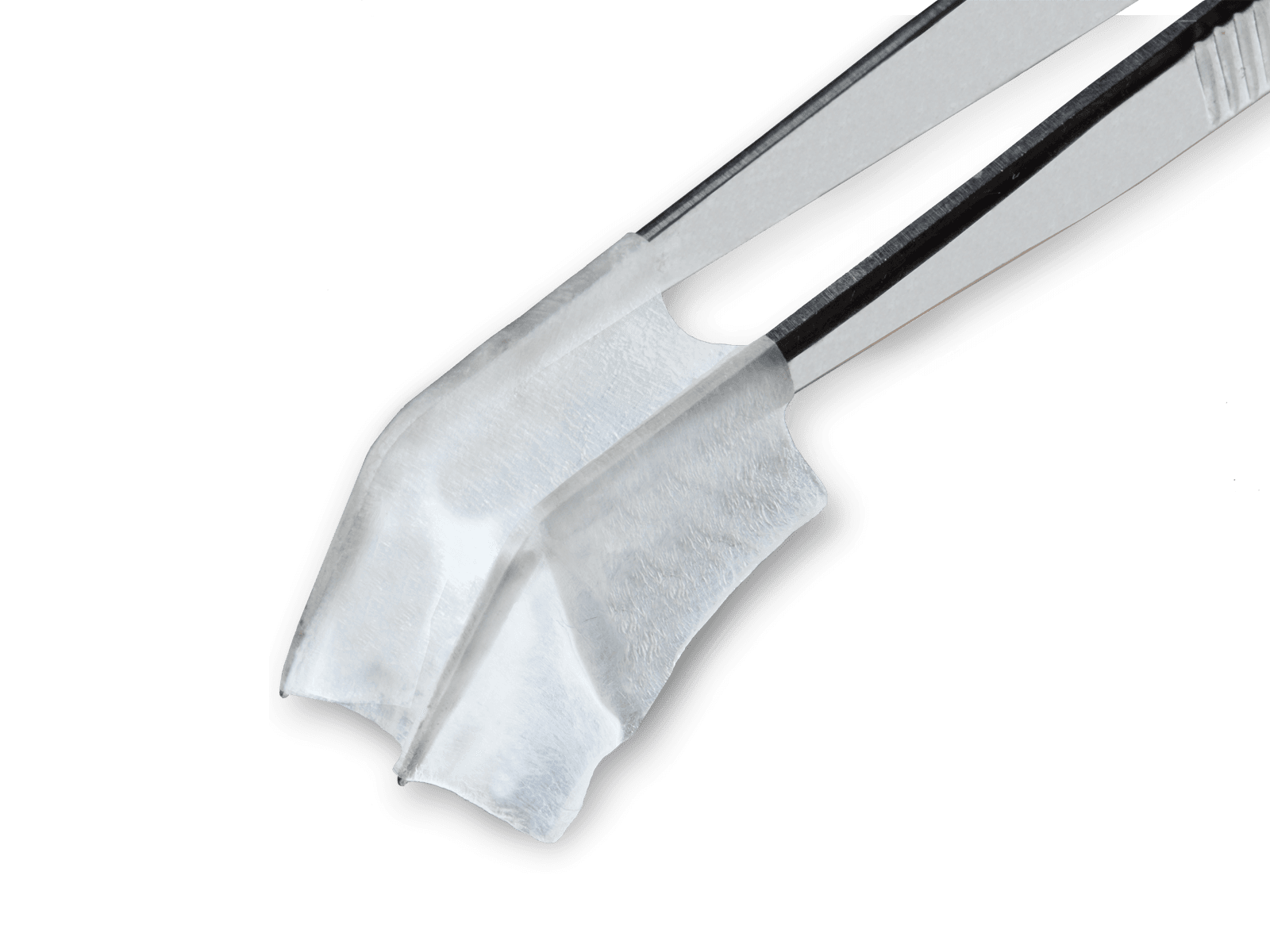 Customer Testimonials
Reliability with superlative handling ability - great outcomes.
I have used Vitala membranes for larger GBR procedures and I really like the ease of use and the drapeability/no memory structure, but it still has the strength to allow tracking the membrane without tearing.
Drapes nicely to defects and does not tear.
Vitala® Porcine Pericardium Collagen Membrane
Vitala® is naturally derived, eliminating the need for cross-linking chemicals and agents
Vitala® is naturally strong
The natural collagen structure provides a unique combination of supple handling and ideal defect adaptability
Either side of the membrane may be placed against the defect
Substantially resorbs within 26 weeks
**Barrier Membrane Bulk Discount: Buy 5 Get 1 Free**
(A total of 6 boxes must be in your cart to get 1 free)
PLUS: Free 2nd day shipping on all online orders $250+ (a $15 Value)


Select Product Vitala® Mini
10 mm x 10 mm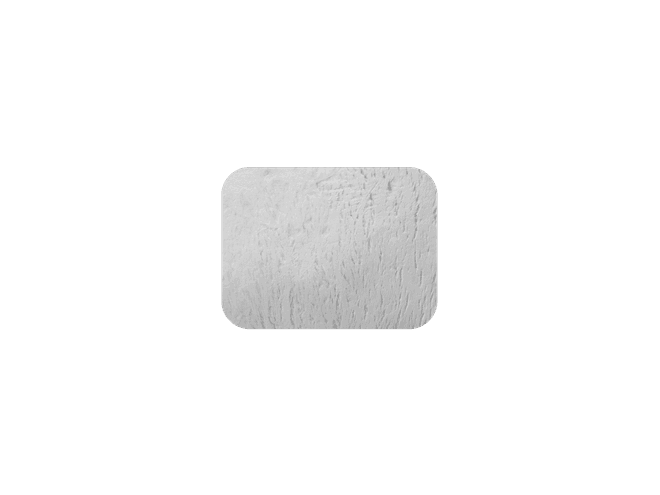 Vitala®
15 mm x 20 mm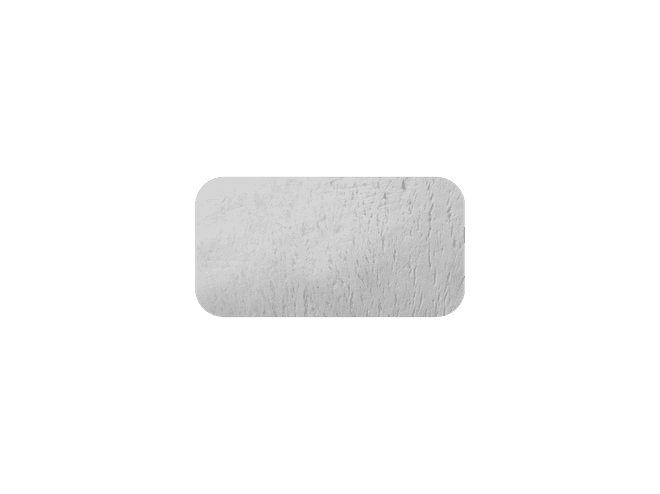 Vitala®
13 mm x 25 mm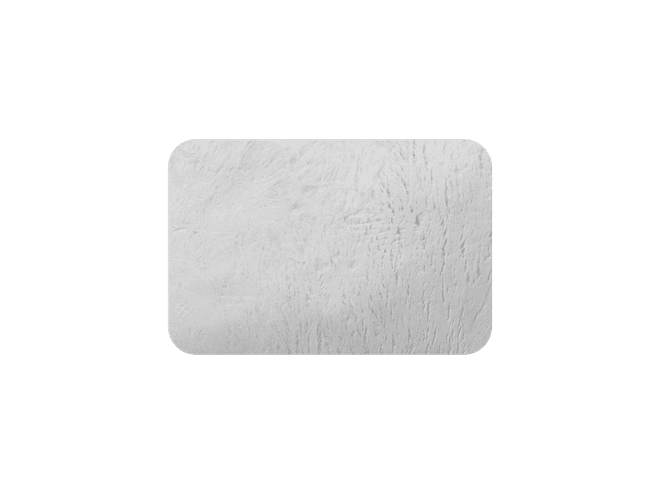 Vitala®
20 mm x 30 mm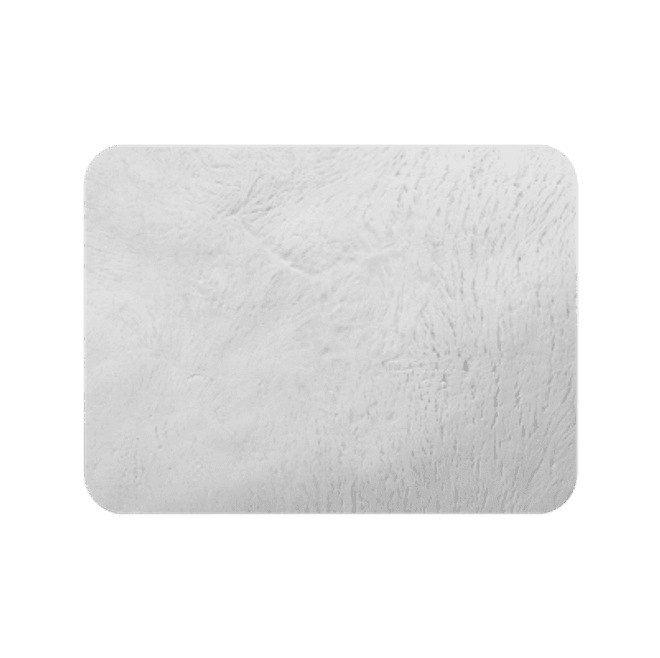 Vitala®
30 mm x 40 mm
Please sign up or log in to see prices and add products to your cart
More Information
Vitala® porcine pericardium collagen membrane is often preferred for its advanced handling characteristics, including pliability, drapability, and defect adaptability. Vitala® essentially has no memory once hydrated, so it is well suited for a variety of defects and defect morphology. Because both sides are smooth, either side may be placed against the defect.

Vitala® is a naturally sourced membrane manufactured using a proprietary process designed to maintain a microporous, 3-layered tissue architecture. Vitala® is a natural porcine-derived collagen membrane, so cross-linking chemicals and agents are unnecessary. The natural 3-layered architecture provides for a membrane with a high tensile strength.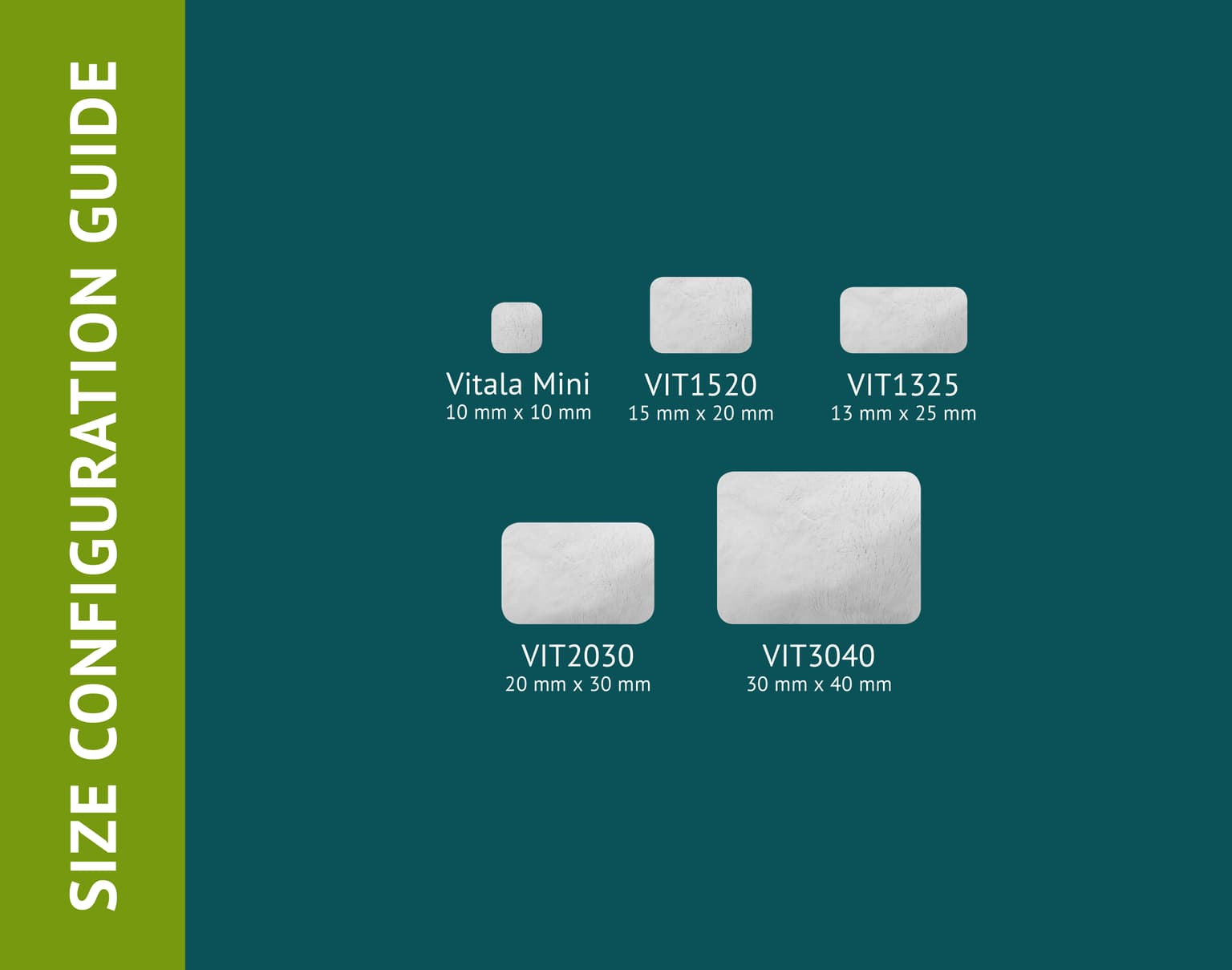 Published Studies
Published Case Series
Posters