Vertical and Horizontal Ridge Augmentation: New Perspectives by Dr. Istvan Urban
Author: Istvan Urban
From the Publisher:
This book expertly describes the key features of vertical and horizontal ridge augmentation, such as the surgical anatomy of the floor of the mouth, papilla reconstruction, the modified lingual flap and the preservation of the mental nerve during flap advancement, managing complication of membrane exposure and graft infections, and a step-by-step description of complete reconstruction of the severely resorbed maxillary ridge using GBR with simultaneous sinus augmentation. Almost all cases described include a retrospective section with suggestions on what could have been done differently to achieve even better results, making this book a frank, ambitious, and immensely informative text on the clinical practice of ridge augmentation with GBR.
From Osteogenics:
In Dr. Urban's 2017 publication, almost every chapter shows the use of Osteogenics' products. In Chapter 3, membrane types are discussed, and Chapter 4 discusses autogenous bone harvesting tools and techniques, including the use of bone mills and bone scrapers. While the use of titanium-reinforced PTFE membranes is shown and discussed in multiple chapters, Chapters 6-8, 10, and 14 cover vertical ridge augmentation with titanium-reinforced PTFE membranes in detail, including flap elevation, membrane fixation with pins and self-drilling screws, and double-layer closure with PTFE suture. Chapter 11 covers horizontal ridge augmentation using native, non-cross-linked collagen membranes, and Chapter 21 covers complications in ridge augmentation, including the differentiation in treating early vs. late membrane exposures, and low-grade vs. high-grade infections.

**FREE Ground Shipping on all Surgical Textbook Purchases**
(Use Discount Code FREESHIP at checkout)
Select Product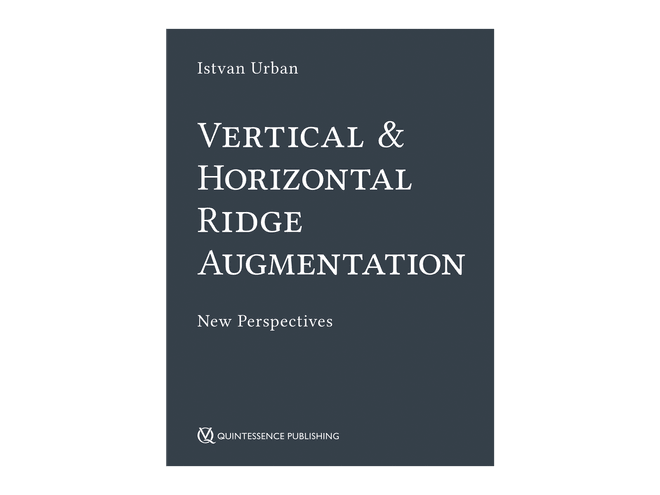 Vertical and Horizontal Ridge Augmentation: New Perspectives
Please sign up or log in to see prices and add products to your cart
More Information
The textbooks offered by Osteogenics Biomedical are written by authors with vast experience in the fields of bone grafting and implantology and contain content specific to the use of, but not limited to, Osteogenics' products.
Published Studies
Published Case Series
Posters
Unpublished Case Reports