Smartscraper
Scraper can immediately transform into a graft delivery syringe
3 mm external diameter tip that makes delivery of graft possible to defects in areas where access is limited
Ultra-sharp 160 degree cutting blade allows autogenous bone collection from any bony surface
Quickly harvest osteogenic autogenous bone
Manually harvest autogenous bone while preserving cell vitality
Ergonomic design
Disposable
0.3 cc transparent collection chamber
Item will be in stock February 1, 2022
**Bone Scraper Bulk Discount: Buy 5 Get 1 Free**
(A total of 6 boxes must be in your cart to get 1 free)
PLUS: Free 2nd day shipping on all online orders $250+ (a $13 Value)
AVAILABLE IN THE US ONLY. NOT AVAILABLE TO SHIP TO CANADA.
Select Product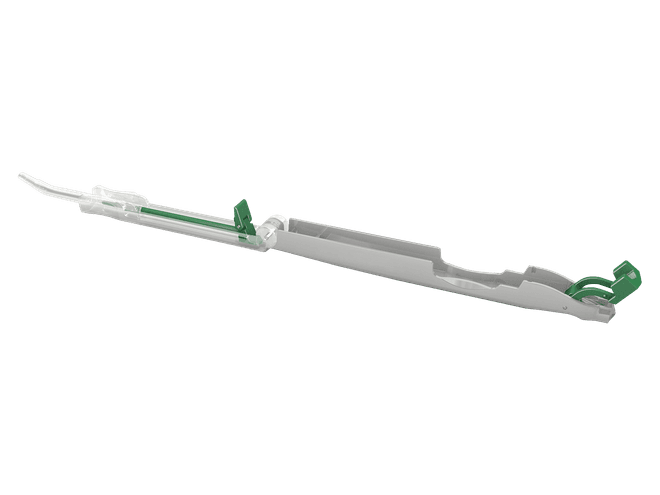 Smartscraper
Please sign up or log in to see prices and add products to your cart
More Information
Smartscraper is the new generation of autogenous cortical bone scrapers. The Smartscraper is a single sterile device that allows the clinician to collect autogenous bone in a chamber that can immediately be transformed into a graft delivery syringe. The syringe has a 3 mm external diameter tip that makes delivery of the autogenous bone possible to defects, even in areas where access is limited.

The curled bone shavings harvested with the scraper have a mean length of 1.3 mm and have the porosity and low density to allow angiogenesis. Because the bone is collected with coagulated blood, it displays a high biological plasticity shortly after it is harvested. This makes the graft extremely easy to handle and mold. The sterile, disposable scraper makes providing your patients with mineralized cortical bone easier then ever before.
Published Studies
Published Case Series
Posters
Unpublished Case Reports