Implants in the Esthetic Zone: A Step-by-Step Treatment Strategy by Dr. Ueli Grunder
Author: Ueli Grunder
From the Publisher:
With a focus on oral surgery and prosthodontic techniques, this book presents effective implant treatment strategies for the esthetic restoration of anterior teeth. In addition to reviewing biologic principles, treatment planning, indications, esthetic analysis, and prosthetic options, the author details key considerations in each stage of treatment, including gentle tooth extraction, precise implant positioning, criteria for one- and two-stage implant placement, and most importantly, a wide range of soft tissue management techniques to prevent or compensate for tissue loss in the esthetic zone. With ample cases presented in a step-by-step fashion, this book is a useful resource that can help clinicians avoid failures and achieve optimal esthetic success.
From Osteogenics:
Dr. Grunder's 2016 publication includes information related to using non-resorbable titanium-reinforced PTFE membranes for three-dimensional bone augmentation in almost every chapter. Chapters 12 and 13, which account for 226 pages, focus even more so on 3D guided bone regeneration. He gives a detailed surgical procedure for hard and soft tissue grafting, discusses preventing and handling complications, and gives lots of case examples. Membrane selection, frame design, trimming, 3D shaping, and membrane adaptation are all discussed.

**FREE Ground Shipping on all Surgical Textbook Purchases**
(Use Discount Code FREESHIP at checkout)
Select Product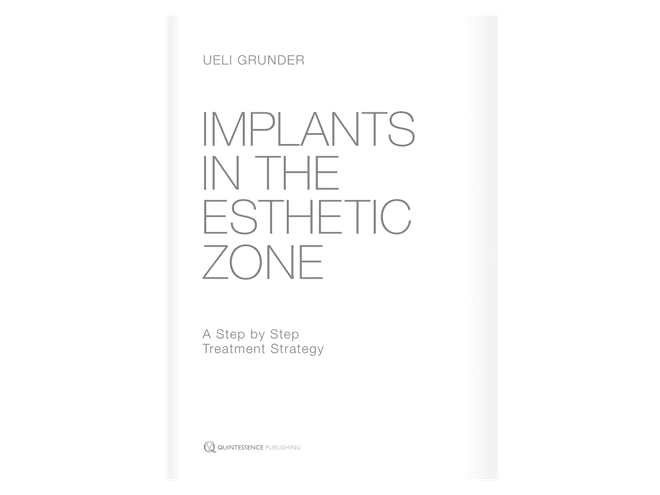 Implants in the Esthetic Zone: A Step-by-Step Treatment Strategy
Please sign up or log in to see prices and add products to your cart
More Information
The textbooks offered by Osteogenics Biomedical are written by authors with vast experience in the fields of bone grafting and implantology and contain content specific to the use of, but not limited to, Osteogenics' products.
Published Studies
Published Case Series
Posters
Unpublished Case Reports