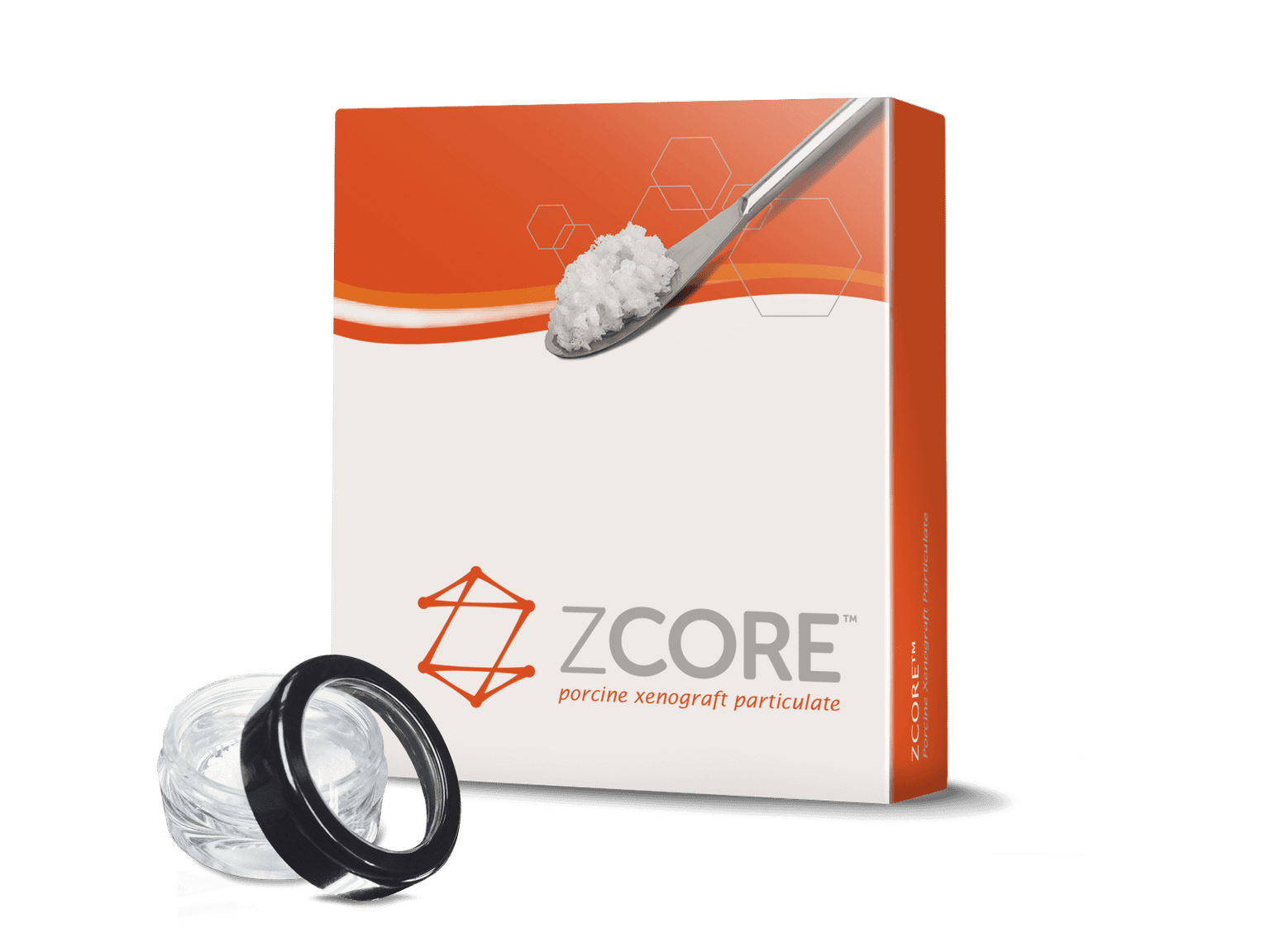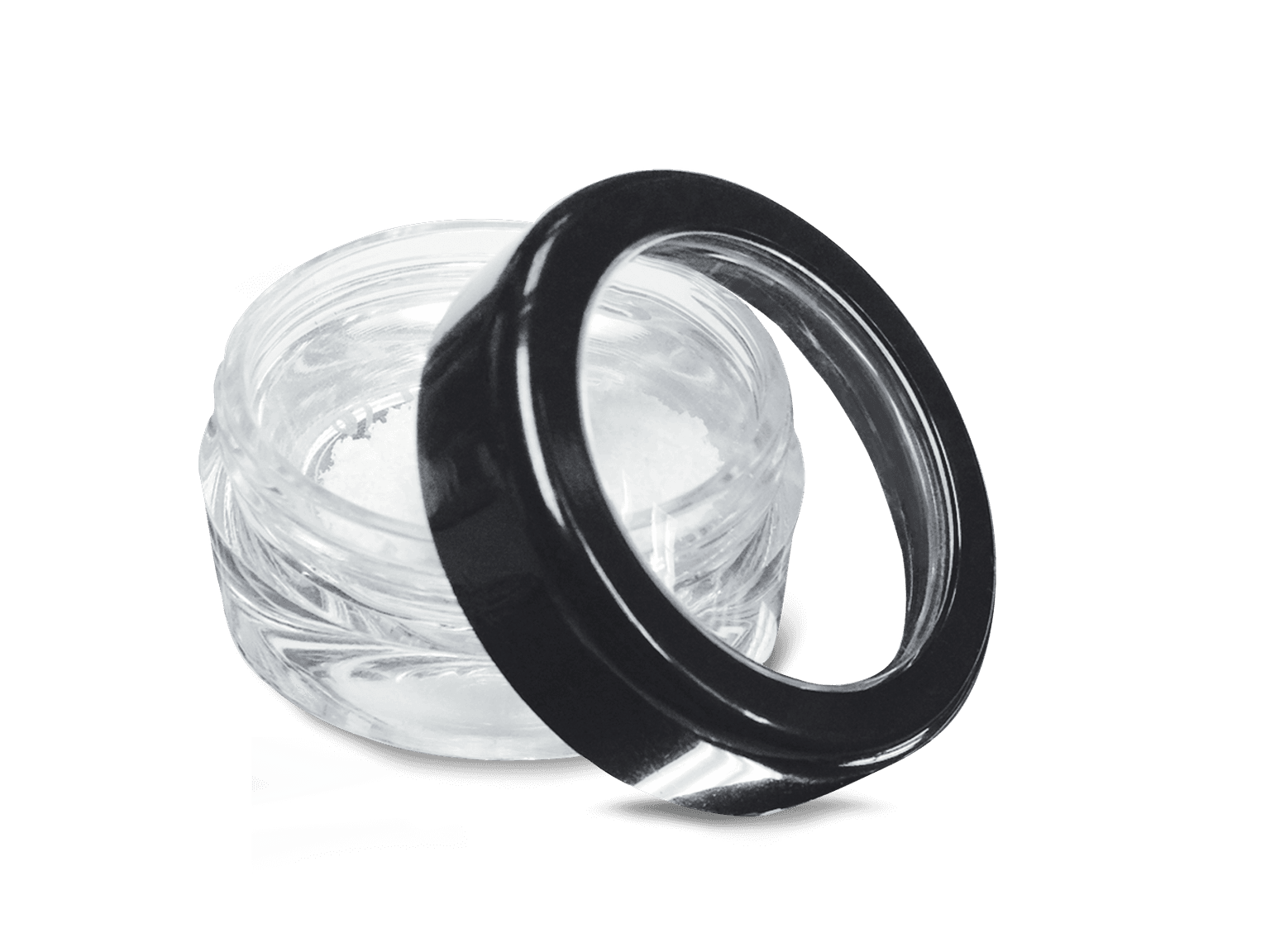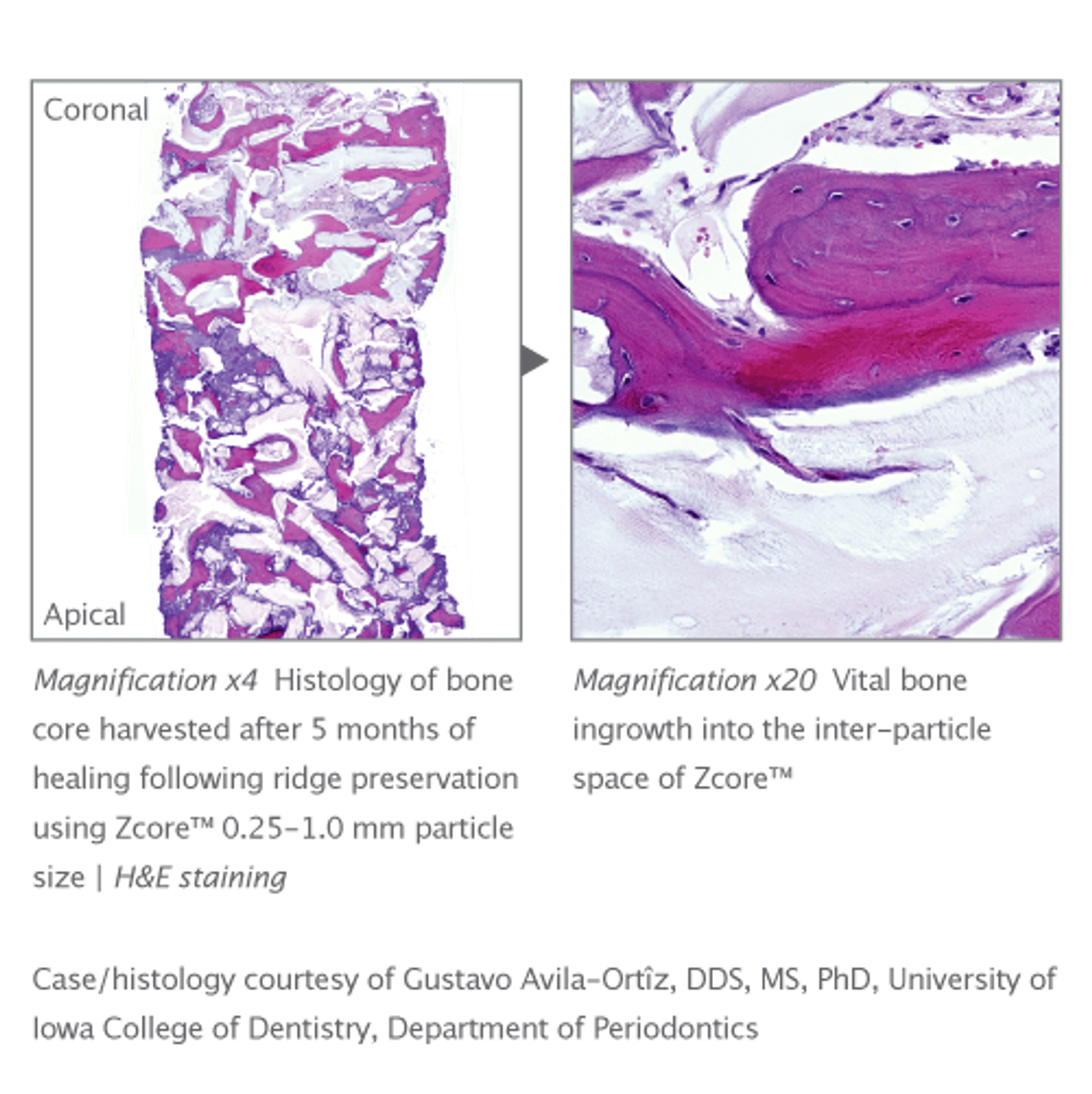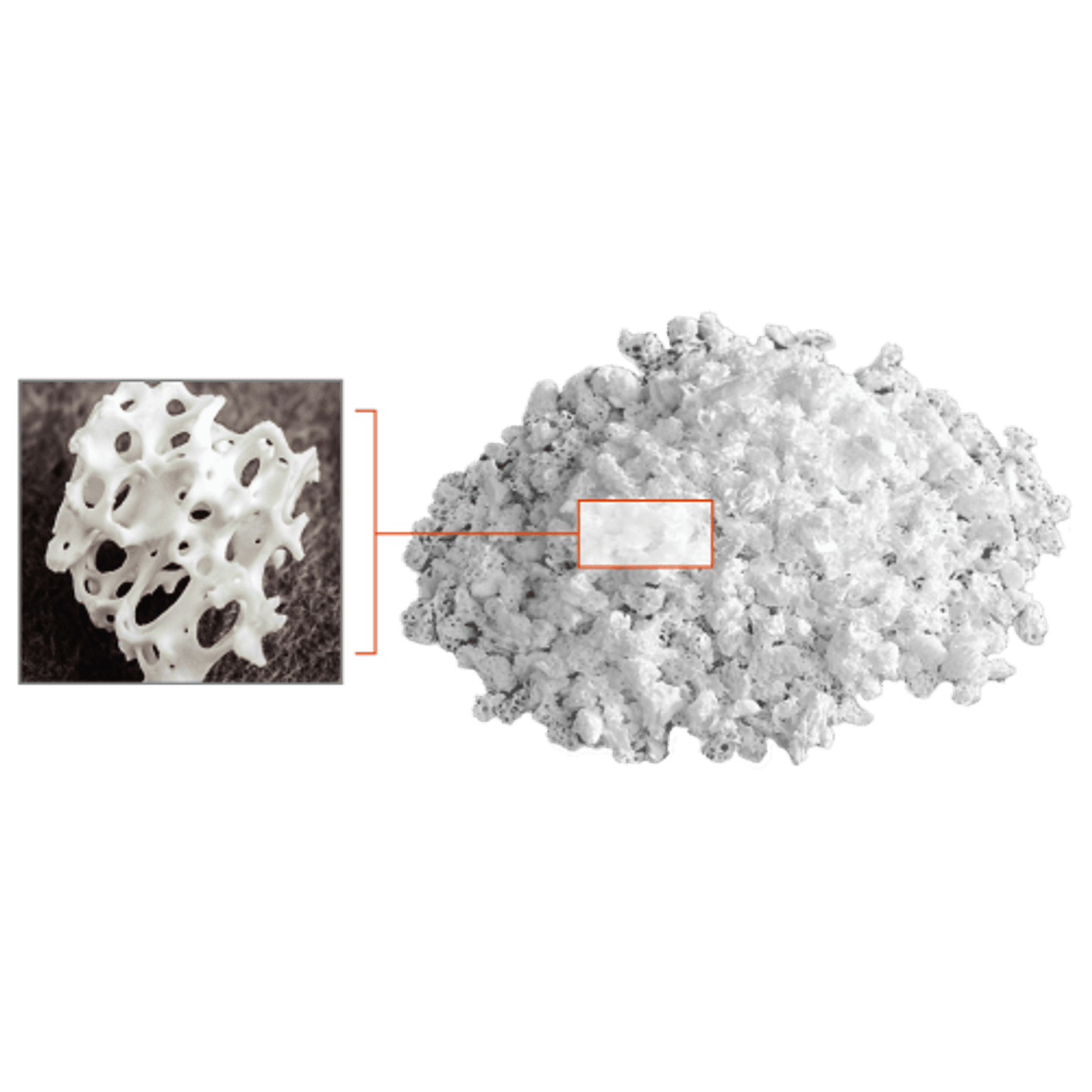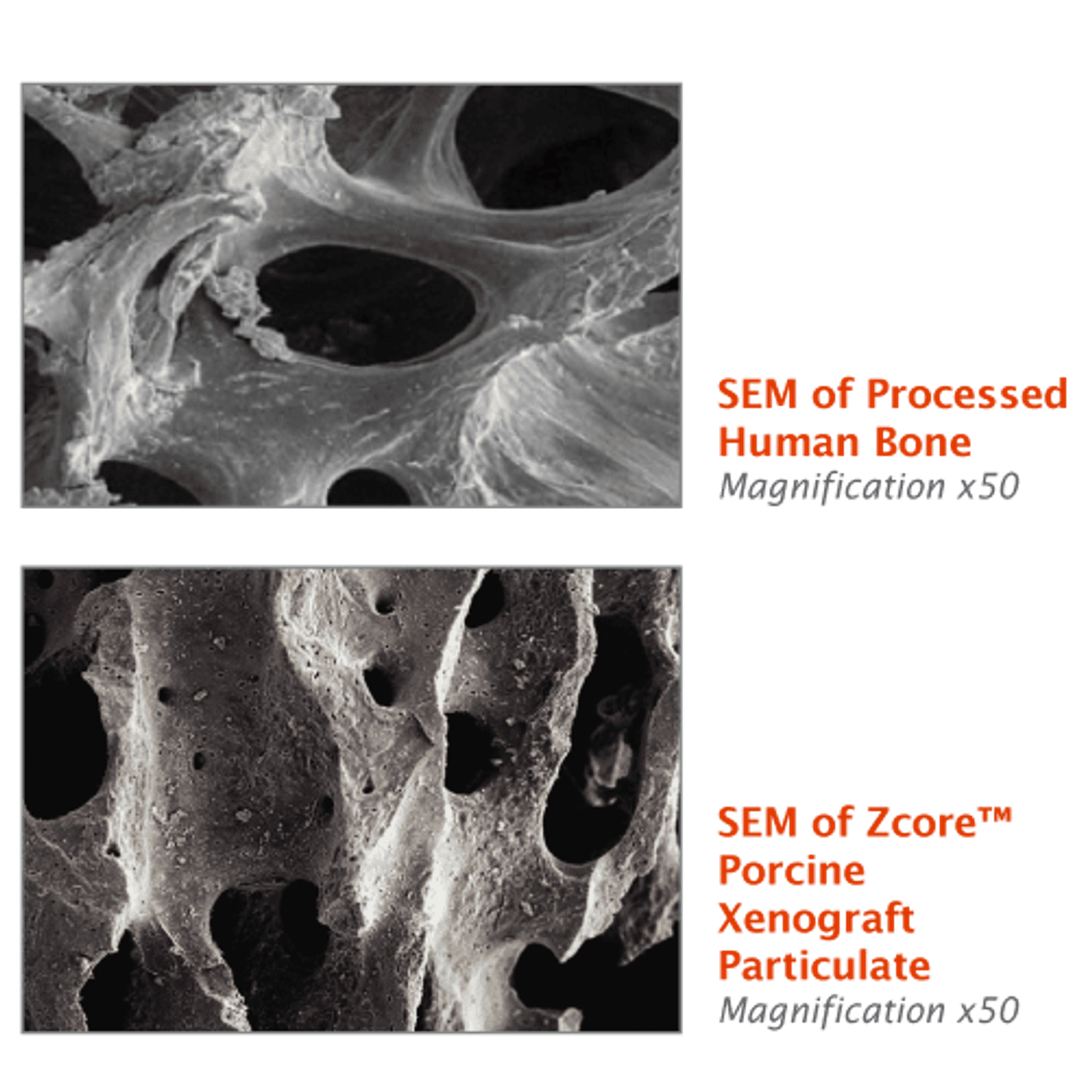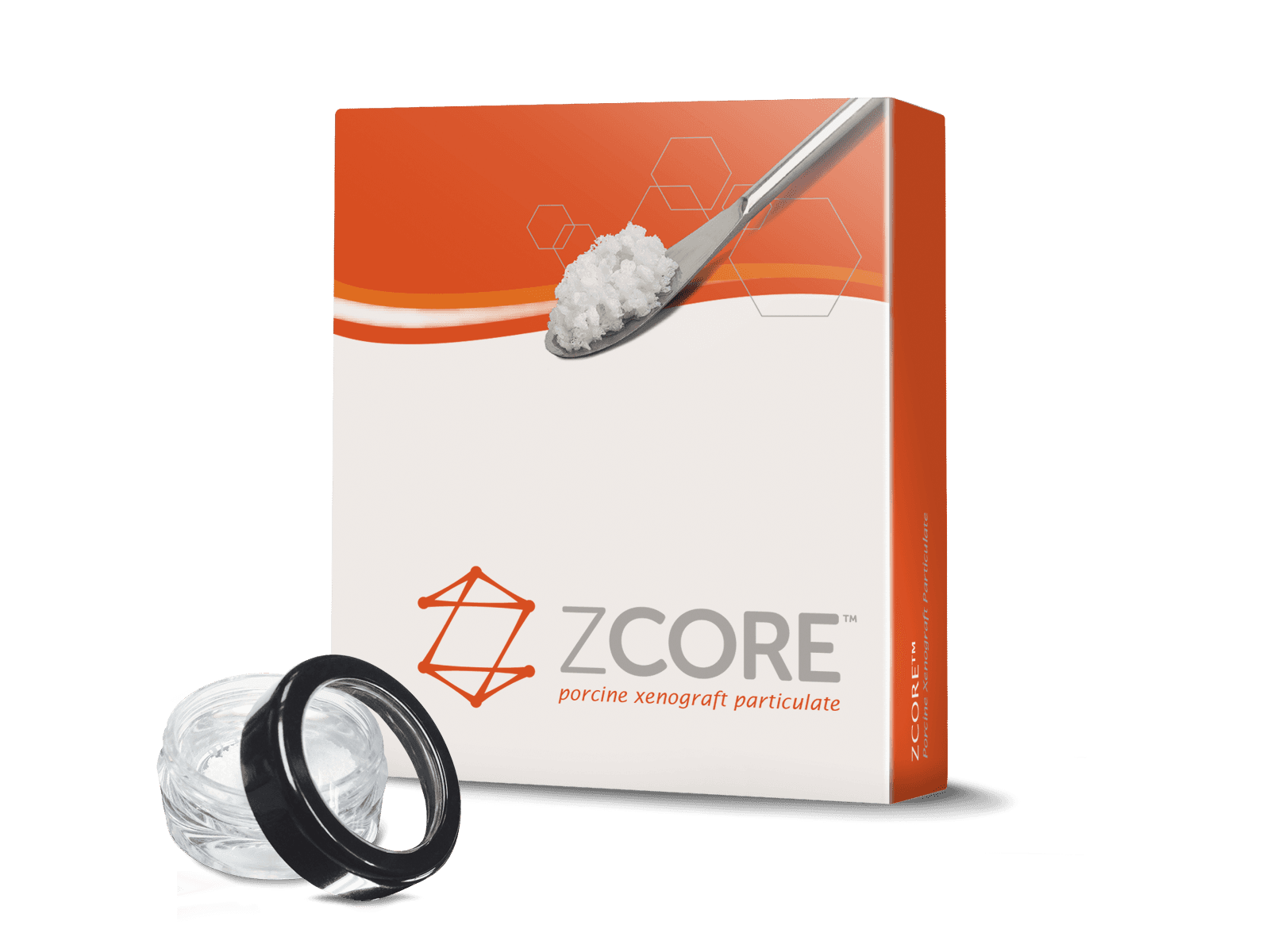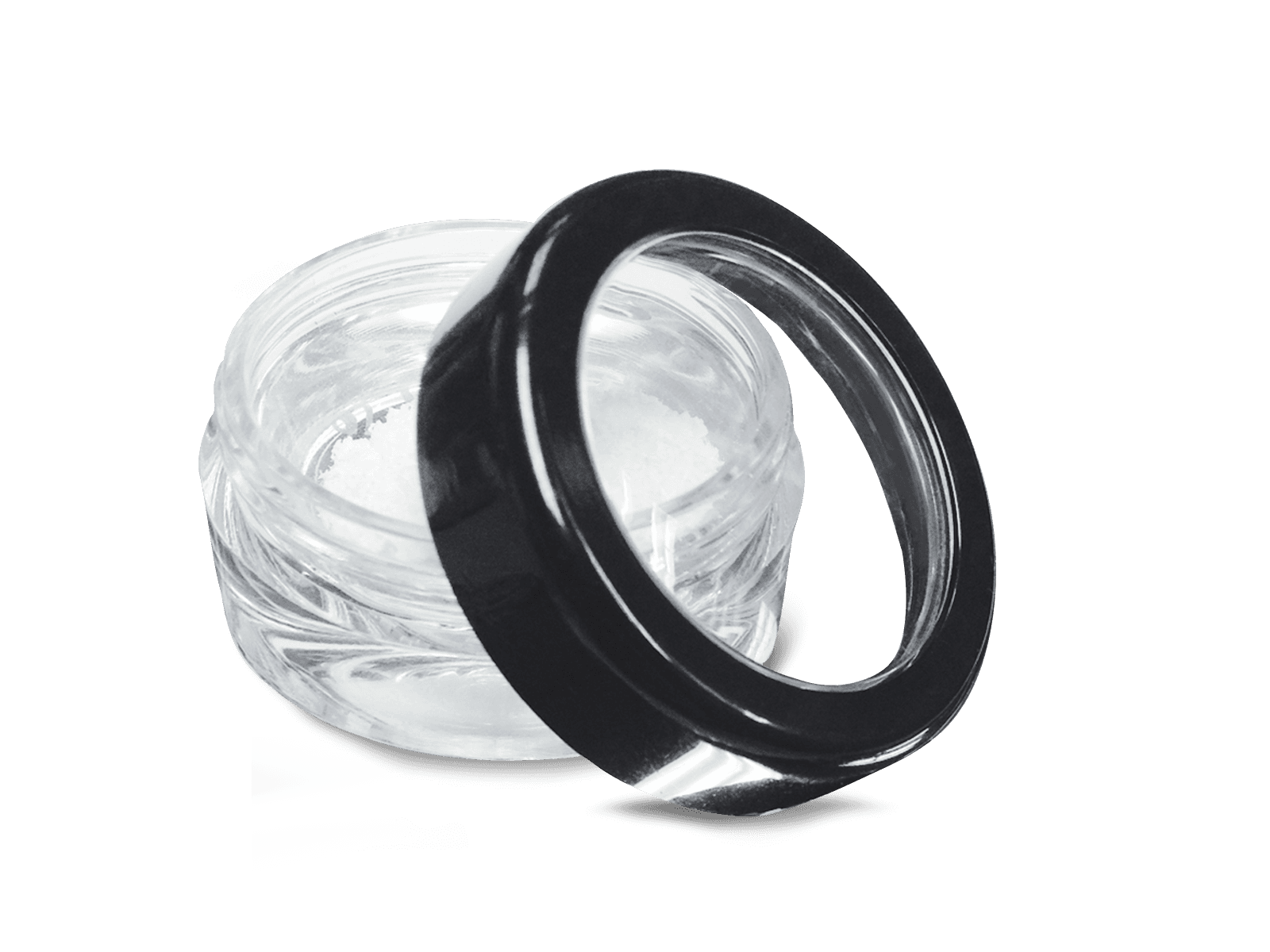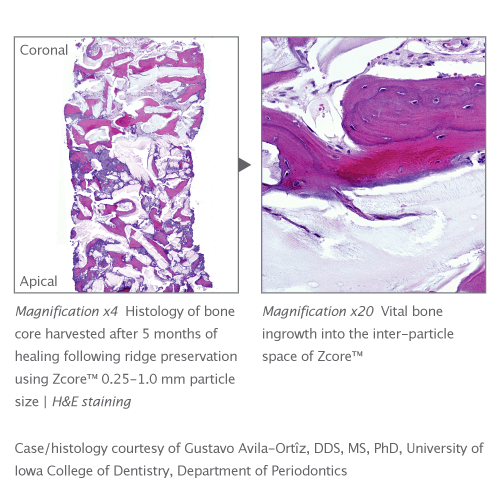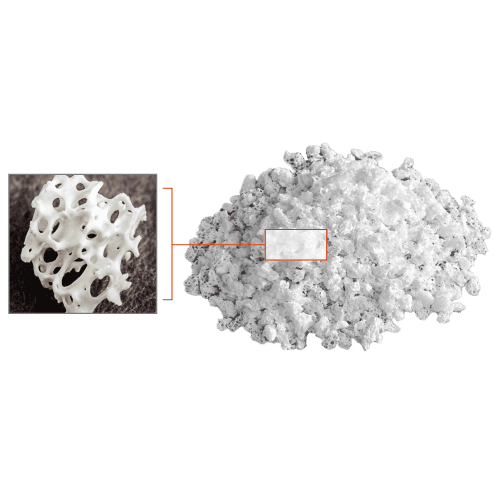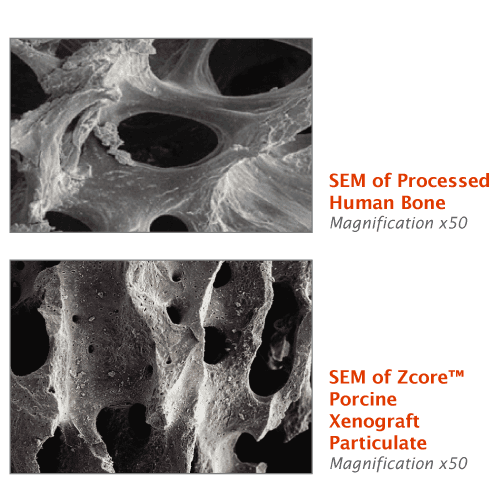 Customer Testimonials
It handles very well and it filled a large volume sinus predictably. The resulting bone formation feels very dense as the subsequent implant is placed.
I like the consistency and it absorbs blood instantly.
Easy handling and consistently good results.
Zcore™ Porcine Xenograft Particulate
Interconnecting macroscopic and microscopic porous structure supports the formation and ingrowth of new bone
88% to 95% Void Space: hyper-porosity of porcine cancellous matrix and intra-particle space facilitated by rough particle morphology reduce bulk density of the graft, allowing greater empty space for new bone growth
Derived from porcine cancellous bone, eliminating risk of BSE transmission
Heat treated to an optimal temperature that ensures a degree of crystallinity consistent with native bone mineral to allow for remodeling of the healing bone
**Bone Graft Substitute Bulk Discount** Buy 5 Boxes Get 1 Box Free
(A total of 6 boxes must be in your cart to get 1 free)
Free 2nd Day Shipping on All Online Orders Over $250 ($15 Value)


Select Product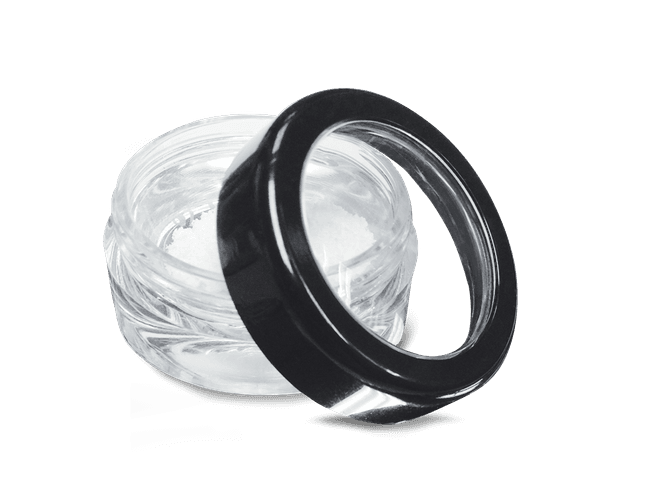 Particle Size: .25 - 1.0 mm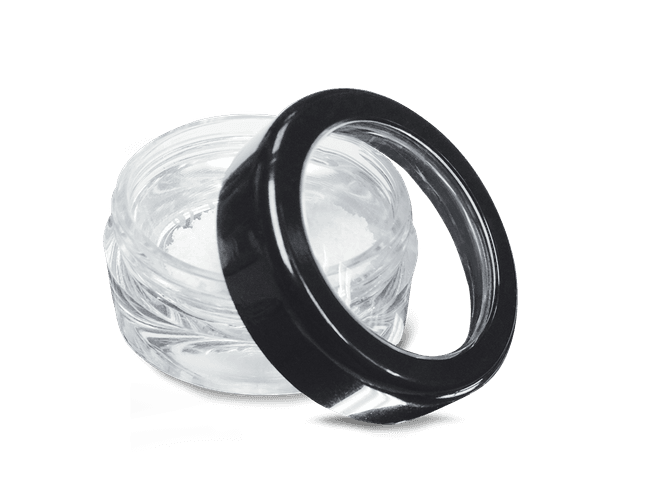 Particle Size: 1.0 - 2.0 mm
Please sign up or log in to see prices and add products to your cart
More Information
Zcore™ is an osteoconductive, porous, anorganic bone mineral with a carbonate apatite structure derived from porcine cancellous bone. Proprietary processing steps preserve both interconnecting macroscopic and microscopic porous structures of Zcore™ that helps support the formation and in-growth of new bone.
Published Studies
Posters
Unpublished Case Reports